Our Ethos
Rydal has been a well established and respected day nursery since 1996. We provide child care for children between ages 2 yrs & 5 yrs. At Rydal we continuously strive to provide all the children with a fun, safe and dynamic learning environment. We aim to bring learning to life and provide the children with time to explore, ponder and embrace their new knowledge and skills. We encourage the children to pose questions and support them to seek the answers.

We are a fully inclusive nursery and welcome all children and their families.
Learn More
Develop
Children thrive in our nurturing environment. Caring relationships are established to encourage an excellent sense of belonging.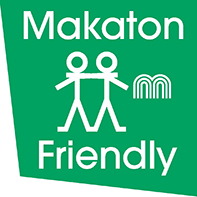 Following our latest inspection by Ofsted, under the Early Years Foundation Stage framework, we achieved a fantastic "Outstanding" judgement.
Download Report
Education
Rydal develops children that achieve and enjoy their learning. Children that feel safe, that adopt healthy lifestyles and feel that they can make a positive contribution to society. Our children develop skills for the future and they develop an understanding of the effectiveness of partnerships and togetherness. Rydal promotes engagement with parents and carers in order to build genuine relationships that allow them to respond exceptionally well to children's needs.
Learn More