Rydal Baby Unit
---
Did you know Rydal have a baby unit? Here are some photos of our children in the baby unit. Please give us a call for more information.
A Rydal Day – Early Years "Jolly Tots" & Pre School
---
Bring Learning to Life
We believe in bringing learning to life. We aim to provide a fun, safe and stimulating environment for children to play, grow and explore.
Where ever possible we go out into our local community to interact and investigate. We love having visitors to nursery to share information and knowledge our favorite visits are always from our mums, dads and family members.
We aim to provide a variety of opportunities to enable all children regardless of race, culture, religion, gender, physical emotional or social disabilities or means, to develop to their full potential, learning to co-operate with others, enjoy new challenges and grow in confidence within a happy, secure and stimulating environment.
At Rydal we provide a full and comprehensive curriculum following all guidance set out in the Early Years Foundation Stage. This is achieved by tailoring the curriculum and activities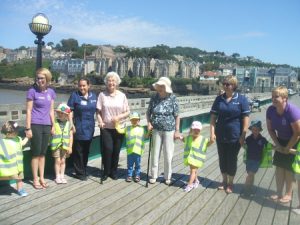 around the children's interests and learning needs.
Furthermore actively encourage our children to be autonomous learners and assist them in making their own choices and to select their own activities.
Each child at Rydal has their own key person who will work alongside your child with you. Your key person will record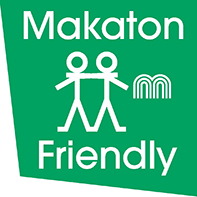 your child's achievements and provide learning opportunities and activities to further their learning and development.
---
Rydal Ethics
Our ethos at Rydal is:
To work cooperatively towards the provision of a happy, safe, welcoming and stimulating environment for all children.
To ensure that the care provided has regard to the child's religious persuasion, racial origin and cultural and linguistic background.
To meet the needs of each child and family with sympathy, understanding and encouragement.
To provide as far as possible experiences for children with special educational needs which are inclusive rather than parallel.
To care for and interact with the children in a consistent and professional manner. To guide, support and supervise students within the nursery.
To involve parents / carers and value their contributions.
---
Putting into Practice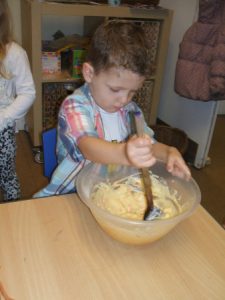 First and foremost we always aim to work in close partnership with parents.
Parents are always welcome to look around the nursery or to arrange a mutually agreeable time to discuss your child's developmental records. We hold reviews with parents to discuss your child's progress at 6 monthly intervals. Initial reviews being held after your child's first six weeks to familiarise yourself with your child's key worker and to exchange views on how your child has settled into the nursery.
Finally transfer documents will be completed in June prior to your child leaving to attend school and these will be discussed at a review with your key person. We endeavor to follow our own policies to be found near the parent's notice board, rules and regulations found in this prospectus.
Comprehensive themes and plans are prepared to ensure continuity and progression.
A variety of supervision styles, methods and group organisation are used, appropriate to the activity in progress and the children's needs. Staff are always available to discuss problems or answer any queries.
---
Outdoor Play
It is the policy of Rydal Day Nursery wherever possible to provide the same opportunities inside and outside for the children by using a wide range of resources and activities.
We believe that children enjoy learning outside so we aim to give the children the maximum amount of choice by making the outdoors available to them on arrival for the first half hour and again during the session when we have an outdoor playtime which the children can choose to extend. In extreme weather conditions there are measures set in place to provide motor activities indoors.
---
Outings & Visits
We visit our local parks to promote keeping active and healthy, to support our children's knowledge of nature, wildlife and seasons.
We visit the beach, library and local shops to build and maintain relationships and develop a sense of belonging with our community.
We visit Christ Church for our Christmas concert and service and for Easter where we have a small service and an egg hunt.
To accompany our visits we invite our local community to come and talk with our children regarding their interests.
We invite our local police force, Noah's Ark Zoo farm animals and the fire brigade, to name just a few.
We also invite parents to come in and talk to the children about their jobs, talents, interests and skills to support children's learning.